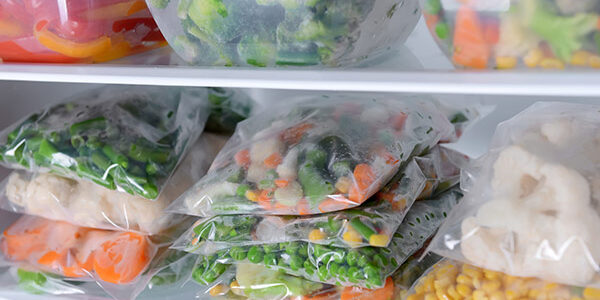 Irma crashed her way through Georgia and took much of the electricity with her. Many homes in my neighborhood were out of power for over four days. It's during this aftermath of her wrath that I was determined to keep each and every morsel of refrigerated and frozen food fresh and safe until the lights glowed again. We have two refrigerators with freezers, and both are normally full of groceries. To lose the inventory of both appliances would be a very expensive and time-consuming endeavor to replace.
Keeping in mind that a refrigerator will hold a proper temperature for 4 hours only (if the doors haven't been opened) and a full freezer will be fine for 48 hours (or 24 hours if it's not full), I made a plan.
I started filling coolers in advance knowing that the storm was coming. The wind started with a vengeance and the electricity went quickly. After about 3 hours with no power, we moved all food out of the refrigerators and into iced coolers. As almost five days came and went with no power, keeping the food cold became a real chore of draining coolers of water and repacking with ice daily.
We have good friends that loaned us additional coolers and brought more ice to help. I went through 520 pounds of ice and am proud to say I saved each and every tablespoon of food. I frequented Twice the Ice locations a lot and it was very economical and convenient. I spent less than $50 on ice the entire time.
Having a good set of resources helps when the power is out and you're trying to keep your kitchen as normal as possible. These helped me.
Advance from the FDA on Refrigerator Life Without Power
Refrigerated Food and Power Outages: When to Save and When to Throw Out from Foodsafety.gov
Georgia Power Outage Map
If using dry ice, calculate how much you need.